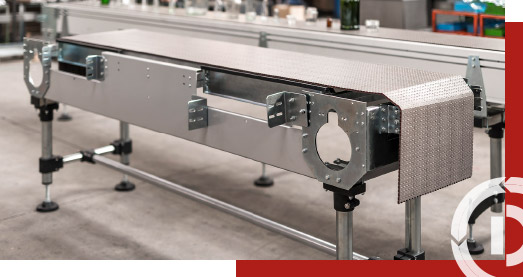 Duinov integrates all the experience and skills of Duinat Metal Construction. It has 40 years of working together with our glass partners or colleagues from SMEs' in Lyon. Now there's a new future that we are building with new teams and new production equipment.
With the continual investments made by the glassmakers to renew their factories and furnaces, we work on designing new conveyor lines for bottles or flasks. Our conveyor systems are designed with customers, while integrating our know-how. We use specific aluminum profiles developed internally. We also offer real innovations, like our patented synchro-variable system.
We design any transport system for pallets or raw materials as well. This ensures quality production and provides the supply-chain with purchased items of our choice, offering the best quality / price ratio.
Our services include on-site assembly as well as the electrical implants / automation aspects, if a customer so desires. Our facilities are very consistent because they are designed by one team.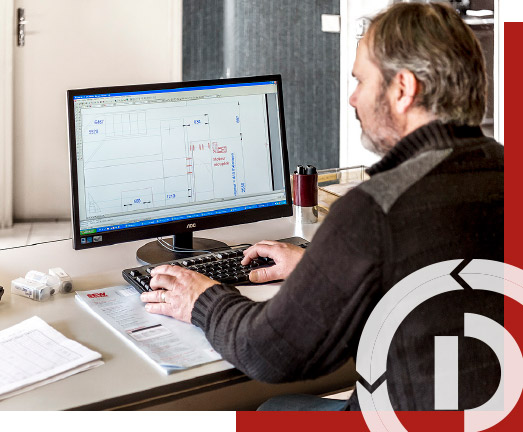 The manufacture of conveyor lines and its principal elements (accumulation table, bridge, turner, spacer, transfer, synchro-variable…) is realized for the sake of reliability, strength and quality. Our workshop allows us sheet metal manufacture and mechanized welding on the place realized with the highest care. The selection of subsets purchased (motors, gears motor, chains, sprockets, rolls, automatism…) correspond to our customer's demands and their quality. To minimize startup problems, and to respect lead times, we realize blank assemblies.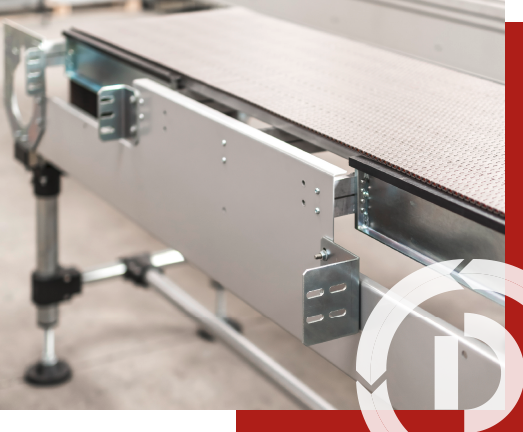 Revision and supply of associated spare parts
Our systems are subjected to a steady-flame operation that requires reliable construction and installations. The supply of spare parts is guaranteed, as we always keep them in stock for emergencies.
Knowing very well the production constraints of the industry, line maintenance operations are carried out, making them last much longer. We also make modifications on lines which are necessary when new control equipment or new installations are set up by glassmakers.
Our general and integrating skills enable us to propose relevant solutions to meet any requirements.